2015 Les Amis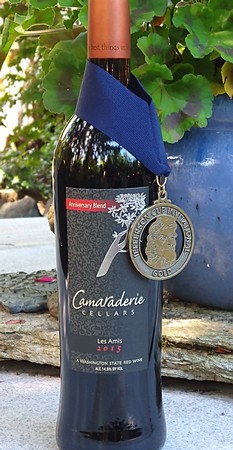 All our friends should enjoy this wine blended with 65% Cabernet Franc, 20% Cabernet Sauvignon, 10% Merlot and 5% Malbec and Petite Verdot co-fermented.
Product Reviews
Ideopewen
(Jun 25, 2020 at 9:14 PM)
Amoxicillin With A A45 https://agenericcialise.com/ - Generic Cialis Propecia Gimnasio cialis generic tadalafil Augmentin With Amoxicillin
Terri M Larson
(Sep 3, 2020 at 10:23 AM)
This wine was brought around for sampling, during a wine event. It was not on the list to of tastings, but was a very nice surprise. My favorite of the evening.